SKC IT Services encourages programs and departments to maintain a website. A website can serve as a communication hub for your organization and house valuable information for your students. In order to provide departments and programs with as trouble free and secure websites as possible the following guidelines need to be adhered to.
Website Hosting
SKC IT Services hosts all Salish Kootenai College websites on our own servers. Hosting an SKC website with a different hosting organization is only acceptable under very specific circumstances. Please contact the help desk if you want to begin hosting a website for your program or department.
Domain Names
All Salish Kootenai College hosted domain names will follow the following structure; "websitename".skc.edu. Examples of existing domain names are; ladybison.skc.edu, education.skc.edu, vision.skc.edu. You may select a unique "websitename" for your new website.
Hosting Platform
SKC develops and maintains its representative websites using the WordPress platform. WordPress powers nearly one-third of the world's websites. There is a large amount of support across the internet for the thousands of themes and plug-ins that provide customization and functionality to a WordPress installation.
WordPress is a fairly intuitive platform that allows site owners/maintainers a simple and forgiving interface that requires very little "technical" skill. If you can edit a word document you can edit a page in WordPress.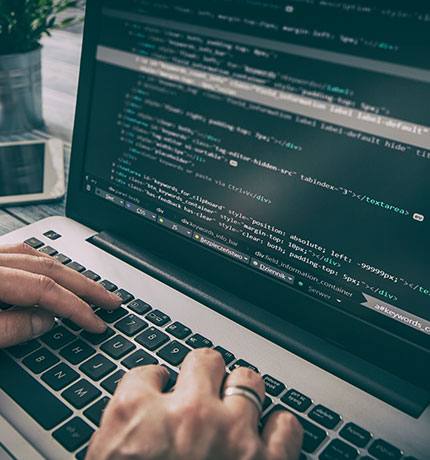 Website Security
One of the primary reasons SKC hosts all of the websites that pertain to its programs and departments is a certain amount of security and control. As the hosting organization our system administrator creates databases and WordPress installations with a high level of security behind our own firewall. We do as much as we can to ensure that our firewall is as impervious as possible. With each new website (existing sites as well) we have installed a security plug-in (Wordfence) that vigilantly protects the sites on our network. However, attacks are constant.
As a website owner, you and your department or program are also responsible for ensuring that your website is as secure as possible.
All plug-ins and themes must be kept up to date by site owners. Outdated plug-ins and themes are a key vulnerability that hackers use to infiltrate websites.
Although resources are limited, IT Services will continually review websites to ensure that plug-ins and themes are kept up to date. If a site is found to consistently need updating a series of warnings will be sent. After a third warning is sent the site will be taken down.
To avoid unnecessary risks we ask that once your site has gone live you eliminate all unused themes that may have been experimented with during your sites development. The exception to this are the WordPress themes named after the year they were developed ie; 2017, 2016, 2015… It is still necessary to update these on a regular basis, but these themes are developed by WordPress and as such are a safe alternative to a misbehaving theme down the road.
Also to avoid unnecessary risks we ask that any unused plug-ins be deleted from your site.